Challenges Faced
This project was supposed to be a commercial superstructure and required deep underpinning.
The project required 500 running meters of excavation.
The location was surrounded by many commercial and residential buildings.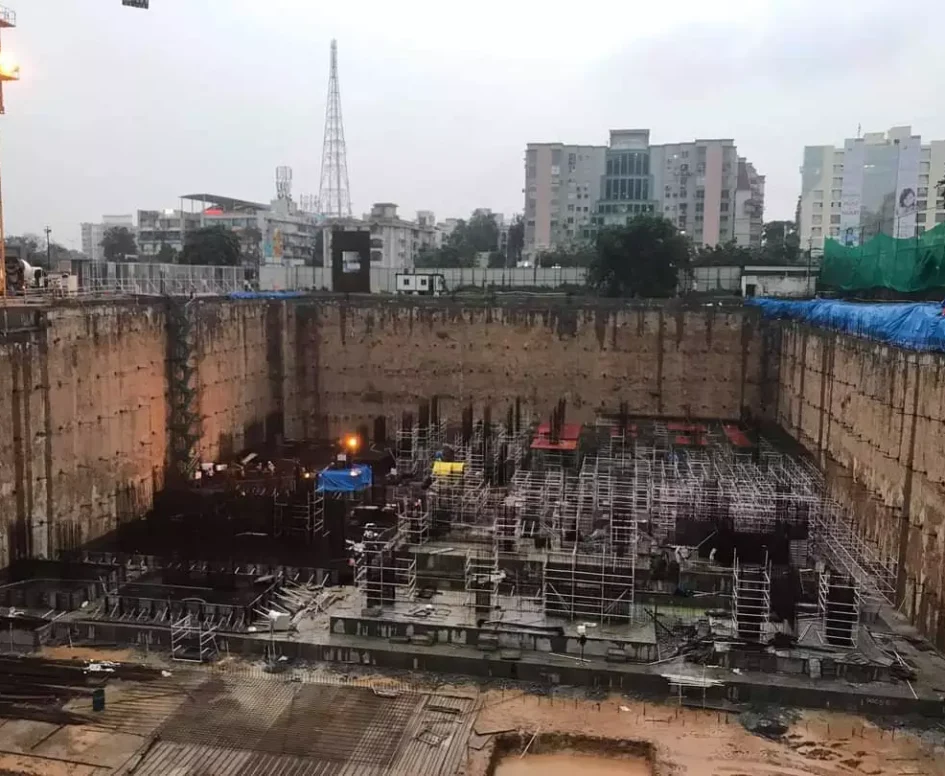 Solutions Provided
A pre-planned section was excavated in controlled stages and filled with concrete.
Our modern excavators ensured efficient digging without causing any disturbances nearby.
The shifts were planned according to the movement and activity in the region to avoid clashes.
Media
A sneak-peak into how the project was executed by our professional and efficient teams.